Join us to support

---

Become a contributor

---

Shop for a cause

---
Education For Deprived Childrens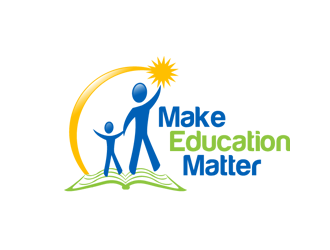 Becoming a KHF INDIA Education Ambassador through our Monthly Giving Program means that we can count on your timely support month after month. This allows us to deliver long lasting impact to the children and communities we serve. A year's commitment of: Provides an entire classroom with lunch for a whole month. Provides two children with new shoes, uniforms, textbooks, & supplies so they may attend school. Gives the gift of education for a child in need. Provides one child with shoes, uniform, textbooks, supplies and all the school fees to attend a Good school for an entire year.
---
KHF Social Change Fund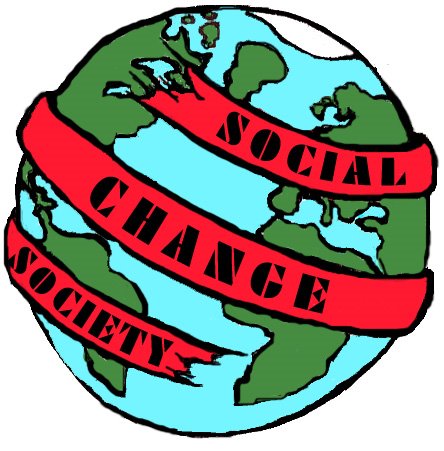 KHF Social Change Fund is an initiative designed to develop strategic investment for achieving high and long-term impact from social development projects. We recognize the need for philanthropic giving to be innovative and resilient. The objective of the Social change fund is to bridge the gulf between the charitable potential of individuals and the local specific developmental challenges of a community. Systematic identification of cutting edge not-for-profit organizations and programs that is innovative and strategic in education, and livelihood promotion KHF India has initially focused on some thematic areas of livelihood promotion, and education for greater effectiveness and impact. Each thematic area has a well defined rationale, concrete objectives and a plan to balance risks with returns. This initiative provides need-based projects thoroughly reviewed by experts under each thematic area. An individual donor can contribute by filling donation form. Alternatively, you can reach us at admin@jkhfindia.org
Our Mission
Kashmir Humanity Foundation KHF India mission is to educate the poor and the other half is to educate the world about the poor. Our vision is to strive for a world of leaders and citizens who have interacted with, and are truly knowledgeable about the world\'s poor. We believe in a "pass it on" philosophy where education is free and available for all who seek it. Those of us who have received a free education pass it on by helping others less fortunate by teaching, interacting and learning. With just a few hours a week, our volunteers, children and sponsors are changing the world we live in.
Social Venture Philanthropy SVP
Kashmir Humanity Foundation KHF India Asia underscores the fact that helping is not simply a matter of dispersing money but of making a deep, long-term commitment and casting a hard eye on results. With this model, the Foundation partners with emerging and committed organizations for various programmes. It tries to build their capacity, training them to gradually sustain and scale up themselves and their activities. It initially offers them the opportunity to reach their potential and progressively scale up and bear the entire weight themselves. The entire management and operation of Kashmir Humanity Foundation KHF India Asia is in compliance with the principles of "Good Governance "and thus sets itself apart with its set norms of sustainability, scalability, accountability, transparency, credibility and effective leadership
News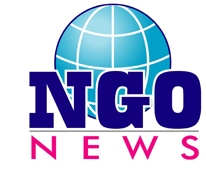 According to the government, more than 2,500 villages have been affected, In Jammu and kashmir Flood with approximately five million people at risk and the estimated number of vulnerable children at 2.2 million.
Urgent:-
Use Your Income Tax for Charity as welfare of Humanity and get Tax Exempted Certificate under session 80G of income tax Act 1961 by Government of India contact finance@jkhfindia.org
Our Vision.
Our Vision is to touch millions of lives and spread happiness to the underprivileged people of India on a sustainable basis. We will make use of multiple platforms and mediums to reach this goal and be one of the most respected NGO known for its practice and ethics. We are committed toThe society by making a sustainable difference in life of the underprivileged & The Donors by making judicious use of funds.




Our un-relent attitude,
commitment and dedication towards our mission, has made us seen as one of most committed Non-governmental organizations working out of Kashmir Region. KHF India has become synonymous to Education, Healthcare and Livelihood and for the welfare of the deprived.We invite you to join us in our mission, be a part of our crusade, visit us, be a help. A small contribution from you can bring up a big change, a broad smile, light of happiness and gratitude in someone's life. Come, be the change and make this mighty mission accomplishable. Without you, we are unable to step further, without you our objective remains a faraway dream.
Boosting Societal Balance
Kashmir Humanity Foundation plays sufficient role in creating societal balance, through economic and social empowerment extended to poor yet needy people. Their primary purpose in to bring the poor segment to the equal status of that of the upper class so as to create balance of status. Kashmir Humanity Foundation also strives to do the same by assisting the poor people to meet their basic needs of life on monthly basis. So far, numerous projects have successfully been executed thus contributing magnificently to creation of balance in society.
Donate and Save Tax
Donations to KHF India are exempt (50%) under section 80G of the Income Tax Act. Tax exemption is valid only in India.
Sponsor Vocational Training Courses Just @ 11K
RELEVANCE OF THE PROJECT TO THE PRORITIES OF THE PROGRAMME

The need based action plans to be prepared, implemented and reviewed annually by the village communities in facilitation of the other stakeholders.
All the stakeholders will be involved at various stages to share learn and contribute their inputs, which lead to better results and create opportunities for its wider dissemination by them at their levels.
The project provide platform for the community to set their own priorities and decide possible solution which can initially be the low cost traditional system or technologies already in use.
Furthermore opens opportunities for research on community preferred need based new technologies as basket of choice to select the best fit in their system / region with some modifications on recommendation of community.
Added – value.
Innovation approaches.
Models for good practices.
Promotion of gender equality and equal opportunities.
Promotion of education among deprived
Target Groups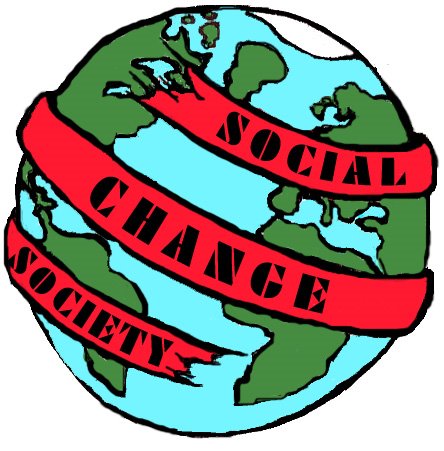 Rural poor communities including men, women and children, more so with communities who are below the poverty line. Small and marginal farmers, land less labourers and artisans.
RELEVANCE OF THE PROJECT TO THE TARGET GROUPS
The target groups basically forest dweller forced to survive on degraded forestland which in now partly turned to be the agriculture land but not suitable for agricultural practices and migration in nearby city areas to fulfill their basic needs. Even then they are still expecting forest to provide some fuel for them and fodder for their cattle. This led to continuous degradation of forest resource, resulted dance forest to the totally scrubland. Development of this forestland that is a common property of the village provides opportunity for all the villagers to come and work together and enjoy the benefits equally by all class of community. Looking to the increasing population and continuous degradation of natural resources the agriculture land alone unable to meet out the total food requirement of the village then what about other needs when there is no source of income available. The seriousness of situation becoming critical day after day and the farmers are forced to migrate and / or harvest trees to meet their basic need. If the situation not treated carefully considering the need and priorities of the villagers the day is not far when there is not forest left for harvesting for these communities at the same time the would have the control over these environmental resources. The need totally is to help peoples to help themselves in a sustainable manner.
Lifecycle Approach:Children, their families and the community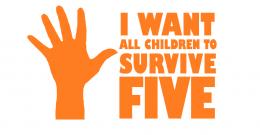 Kashmir Humanity Foundation believes that education is both the means as well as the end to a better life: the means because it empowers an individual to earn his/her livelihood and the end because it increases one's awareness on a range of issues - from healthcare to appropriate social behavior to understanding one's rights - and in the process help him/her evolve as a better citizen. Education is the most effective tool which helps children build a strong foundation; enabling them to free themselves from the vicious cycle of ignorance, poverty and disease.

Kashmir Humanity Foundation realized that Education for Children cannot be achieved without the family, particularly, unless the mother is assured of health care and empowered. Moreover, when an elder sibling is educated and relevantly skilled to be employable and begins earning, the journey of empowerment continues beyond the present generation.

Kashmir Humanity Foundation extended its thematic areas of intervention by supporting family health, livelihood, and women empowerment. Children, their families and the community become the target group for Kashmir Humanity Foundation's activities as child education cannot be done in isolation and nothing else but education for children can bring long lasting change in the society.
Kashmir Humanity Foundation, fights for the child rights
Right to Survival:
• Right to be born
• Right to minimum standards of food, shelter and clothing
• Right to live with dignity
• Right to health care, to safe drinking water, nutritious food, a clean and safe environment, and information to help them stay healthy
Right to Protection:
• Right to be protected from all sorts of violence
• Right to be protected from neglect
• Right to be protected from physical and sexual abuse
• Right to be protected from dangerous drugs
Right to Participation:
• Right to freedom of opinion
• Right to freedom of expression
• Right to freedom of association
• Right to information
• Right to participate in any decision making that involves him/her directly or indirectly
Right to Development:
• Right to education
• Right to learn
• Right to relax and play
• Right to all forms of development – emotional, mental and physical
---
Helping Hands for Humanity
Success Stories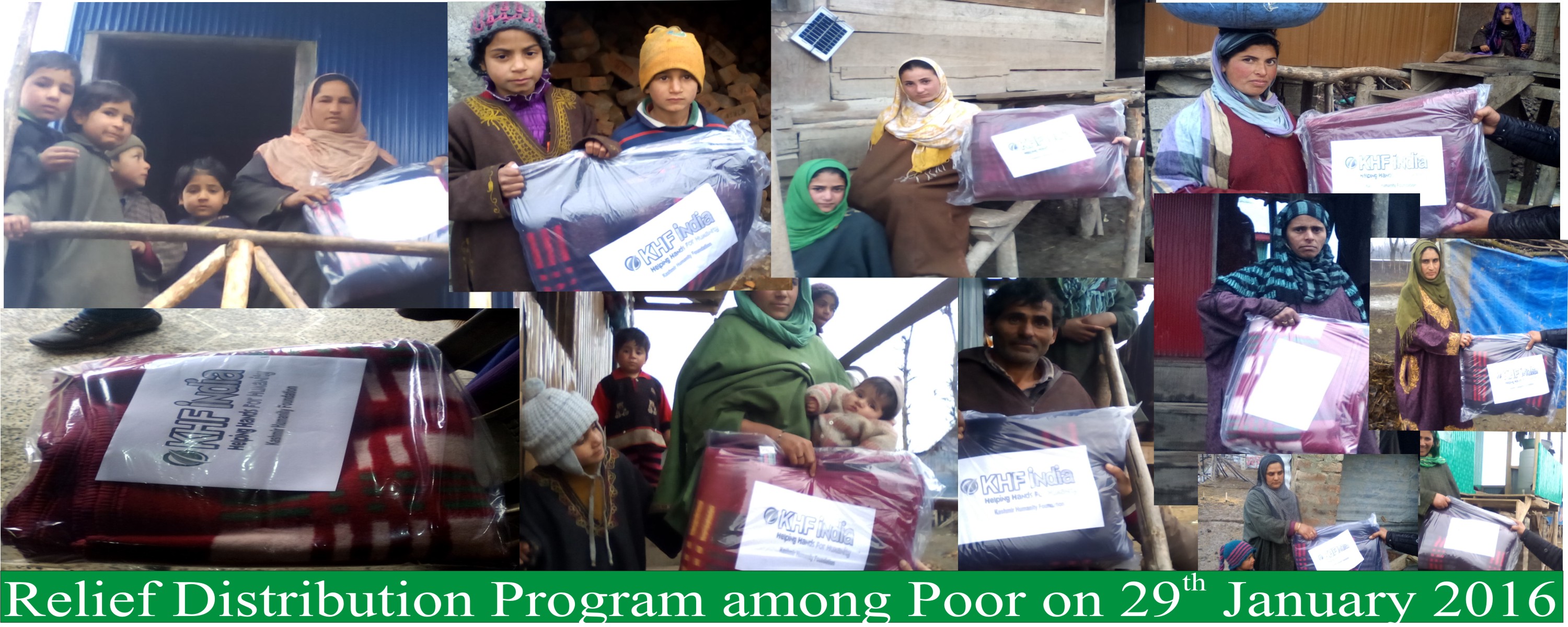 Amid ahmad aged 22 learn computer DTP work by KHF India , After successful completion of the course he was given certificate. he is proficient in Wedding Cards, Invitation Cards, Business Cards and Other DTP Work.I joined KHF INDIA COMPUTER center 2 years back. Now I am proficient in computer work. I am getting works from the local public.now i am self-independent as I belong to very poor family. Today I am earning Rs 100-150 per day
read more
---
Needy Cancer Patients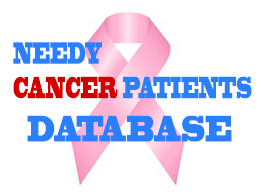 ---
Be Social
Urgent Appeal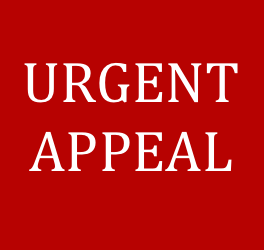 Urgent Appeal:-
Kashmir Humanity Foundation, NGO working for the underprivileged, solicits public support to establish the "Home for the Blinds in Srinagar Kashmir" For information and donation, please contact admin@jkhfindia.org
Our NGO concentrates in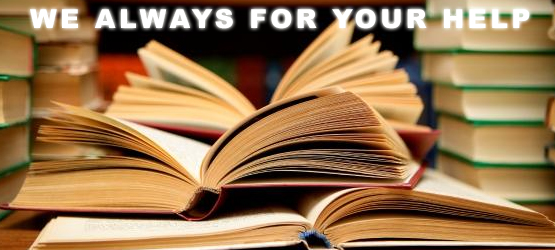 Education, Health, Women's Empowerment, female literacy, formal education for children, non-formal education, rural employment, income generating skills, Community health, Sanitation & awareness programs on various social issues. Training and employment, Computer Education, Tailoring Schools, English speaking courses etc. for sponsorship contact:- mailto:help@jkhfindia.org
Programs for 2016 & 2017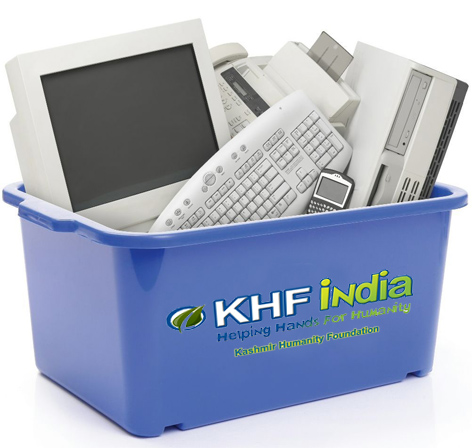 Online Charity Shop of Kashmir Humanity Foundation NGO is selling Kashmir Handmade handicraft product ranging from INR Rs 50 to 5000 only ...Kashmiri paper mashi, wooden products, Kashmiri shawls, scarfs, Gifts, etc. for details and catalogue please write us at info@jkhfindia.org
We Can Accept Donations from Countries Other Than India as we Have Valid FCRA Certificate Please contact for donations to, For Indian Contribution Account (for Indian Residents) E Mail at donations(at)jkhfindia.org
Resource with free access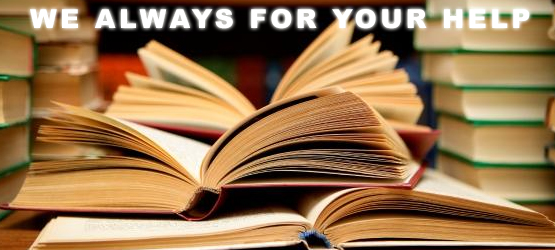 Kashmir Humanity Foundation (KHF) very soon would be coming up with a knowledge based resource centre catering to interested people from all strata, especially focusing on providing access to knowledge to the underprivileged. This Resource Centre would provide free access to all. Reference books, materials and periodicals would be available on various subjects viz; Educational, Vocational, Social Issues, Geography, People and Culture, History, General Knowledge, World Affairs and Social Issues. Various modules for imparting training on Communication Skill Development, Management, Womens issues and Empowerment are being planned at the centre. A library facility with free access to Reference Books, Magazines, Educational, Training and Knowledge based CDs/DVD including daily English and Urdu Newspapers would be available at the resource centre. Apart from this, documents and knowledge dissemination on various available Government Schemes, facilities and opportunities could be availed by students and career & job aspirants belonging to marginalized segment. Access to Computer and Internet based audio, video libraries and training modules on various vocational options would be available for preparation of competitive examinations and job prospects for Government and Private Sectors.
Free Food Distribution
We all wish we could do more to support underprivileged Hospital patients facing challenges and their caregivers, beyond our prayers.Providing food to poor patients in Government hospitals started in a humble manner by Kashmir Humanity foundation
Eradicating Social injustice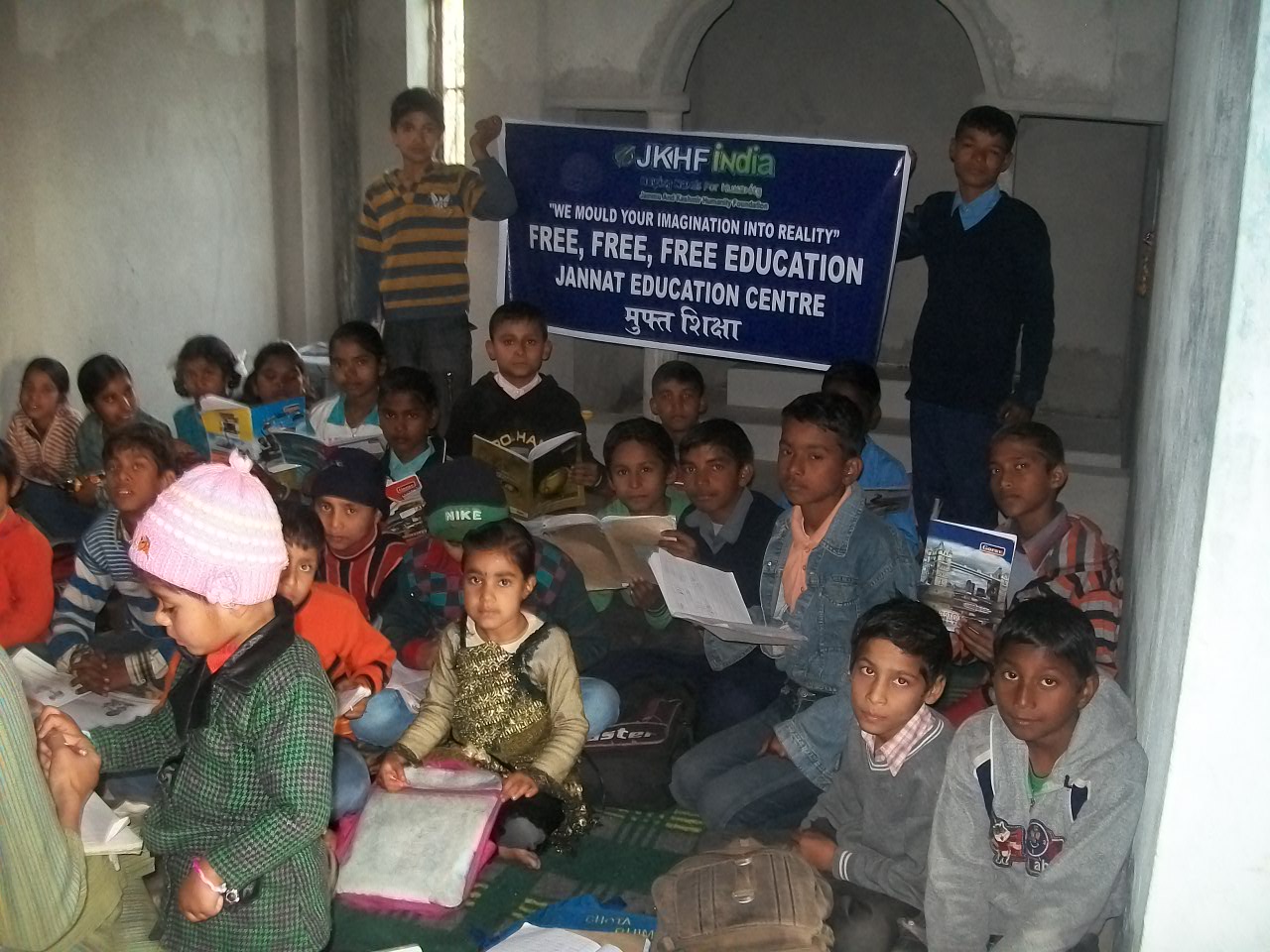 Social injustice prevails in societies, when there exists a difference of classes and status. To discourage difference of class, the cited organizations executea number of projects, through which sufficient awareness is created among the people insisting them to be respectful for each other and discourage discrimination. In the same way, the Kashmir Humanity Foundation works to eradicate social injustice through various projects Free Food Distribution We all wish we could do more to support underprivileged Hospital patients facing challenges and their caregivers, beyond our prayers.Providing food to poor patients in Government hospitals started in a humble manner by Kashmir Humanity foundation
---
Visitors Till Now