Become A Contributor

---

Donations Tax Exempted

---
Facts on education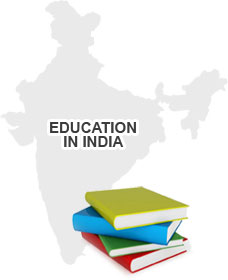 ·
44% of India\'s population are children.
·
India spends only 3.3 percent of its GDP on education, compared to an average 5.8 percent in developed countries.
·
GOI had made a commitment to spend 6% of GDP on education in 1968, however the highest spend made so far is 4% of GDP.
·
In India, 50% of children aged 6-18 do not go to school
·
Of the 32 million children that began school in 2004, less than half will complete the compulsory 8 years of education.
·
The common reasons given by 3 out of four drop-outs for leaving school are


a) High cost of private education
b) Need to work to support their families
c) No interest in studies.
·
Dropout rates increase alarmingly in class III to V - its 50% for boys, 58% for girls.
·
Since 2001, the government's flagship elementary education program, the Sarva Shiksha Abhiyan, has helped to bring some 20 million children into school; most of them are first-generation learners.
·
In India, education has been made free for children from 6 to 14 years of age (up to Class 8), under the Right of Children to Free and Compulsory Education Act 2009.
·
A study found that 65% of schoolchildren in Hyderabad slums attend private schools. This proves the fact that even the poorest in India go to private schools in spite of the free education in government schools.
·
37% of secondary students fail, and 11% dropout before exam
The Gross Enrolment Ratio (GER) or Gross Enrolment Index (GEI) is a statistical measure used in the education sector and by the United Nations in its education index. In the UN, the GER is calculated by taking into account the number of students enrolled in primary, secondary and tertiary levels of education, regardless of age, as a percentage of the population of official school age for the three levels.
·
Enrollment varies greatly between states, from 92% in Kerala, 44% in Tamil Nadu, 22% in Bihar, and 4% in Jharkhand.
Gross Enrolment Ratio in India

Primary Level -
92%

Higher Education -
12
%

Secondary Level -
52%
There are 1.29 million schools in India of which less than 10% are private unaided schools. Private unaided schools provide 30% of total secondary enrolment nationwide (2004-05), up from 15% in 1993-94.
·
In India, only 53% of habitation has a primary school and only 20% has a secondary school.
·
On an average, an upper primary school is 3 km away in 22% of areas.
·
On an average, there are less than three teachers per primary school. They have to manage classes from I to V every day.
·
In many states of India, 95 percent of all education budgets pay teachers salaries, with less than 1 percent in some cases for schools and materials.
·
Of the 8 lakh government schools in India, 4.17 lakh schools have a single teacher.
·
In 60% of the rural schools in India, the number of teachers is less than the number of classes or grades in the school.
·
Average class sizes are up to 40 students nationwide and up to 83 in the Indian state of Bihar (North India).
·
1 in 40 primary schools in India are conducted in open spaces or tents.
·
In Andhra Pradesh (South India), 52 upper primary schools were operating without a building in 2002.
EDUCATION AND WOMEN IN INDIA
In India, 53% of girls in the age group of 5 to 9 years are illiterate. On average, women receive only 1.8 years of schooling in India.
·
More than 50 per cent of girls fail to enroll in school; those that do are likely to drop out by the age of 12.
·
Education is an abruptly ended hope as only 1 in 4 girls remain in school long enough to complete Class 10.
There are over 774 million illiterate people in the world. India has the largest number of illiterate people - around 268 million (a whopping 35 % of the total) - who cannot read, write or make a reasoned decision.
·
According to the World Bank, education is one of the parameters considered for the development index of countries.
·
There are 13 million working children across India.
NATIONAL EDUCATION POLICY
A policy on education was developed in 1986 under Late Shri Rajiv Gandhi. The 1986 policy was reviewed by a Committee constituted in 1990 under the chairmanship of Acharya Ramamurti. On the basis of the recommendations of this Committee, certain provisions of the 1986 policy were modified in 1992.
The Government of India acknowledged the importance of reconstruction of education which required substantial outlays and decided to ear mark 6% of GDP for this sector.
The total plan allocation for the education sector has been raised by 15% to Rs.42,000 crore, from Rs.36,400 crore proposed in the 2009-10 budget. The allocation for elementary education has been increased from Rs.21,700 crore in 2009-10 to Rs.25,000 crore in the current budget.
To maintain the pupil-teacher ratio (PTR) of 30:1 under Right to Education act, 5.1 lakh additional teachers would be required.
At present, only 5.29 lakh schools (53.2 percent of the total schools) maintain the required PTR of more than 30:1
Message / Appeal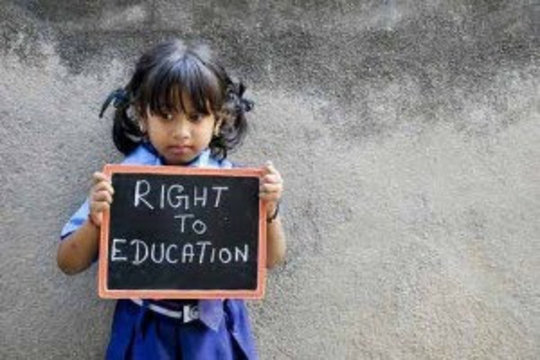 Kashmir Humanity Foundation; KHF India is a non- profit organization established in 2008,and have Valid FCRA Certificate, We strongly believe and advocate in equal opportunity for all in Education, Health and Literacy. Keeping our vision and Mission alive to make a difference to the lives of underprivileged, poor and marginalized; we focus and work in the areas of Health, Education, Child Welfare, Women empowerment, disability and safe water. Located and operating in India in the state of Jammu & Kashmir India,
What we are doing at presentKHF India endeavours include an Helping Orphanage for girl children running a tailoring institutes for women to provide self sufficiency, setting up of learning and educational training center for unemployed youth to prepare them for better job prospects, reaching out to far-flung regions to providing health and basic hygiene facilities, providing pensions and financial help to helpless, extremely poor support-less old, elderly and disabled deserving persons.
We are eligible for CSR projects, we have registered under Registered under Section 12 A & 80 G of Income Tax Act 1961
We actively seek and build partnerships with your worthy organization and wish to work/implement your work areas of interest and your visions in Jammu and Kashmir India
Please let us know how can we collaborate, and what is yours procedure, and guidelines for partnership/collaboration.
To know about us visit www.jkhfindia.org or mail us for further details we would be happy to share further details; if you require so.
Thank You Hoping for your Response
We are Social. Are you?
KHFINDIA On Facebook
KHFINDIA on Faceboook
---